2019 Christmas Gift Ideas for Photographers

Whether you're spoiling someone with their first camera or gift-hunting for the photographer who has everything, photography Christmas gifts can take a little more thought than most.
To help you out we're put together our favourite photography gift ideas, ranging from beginner, and travel and pro-friendly cameras to the coolest gadgets, accessories and stocking fillers.
Find the perfect present for the photographer/s you know and love with our 2019 Christmas gift guide – curated with all interests, abilities and budgets in mind.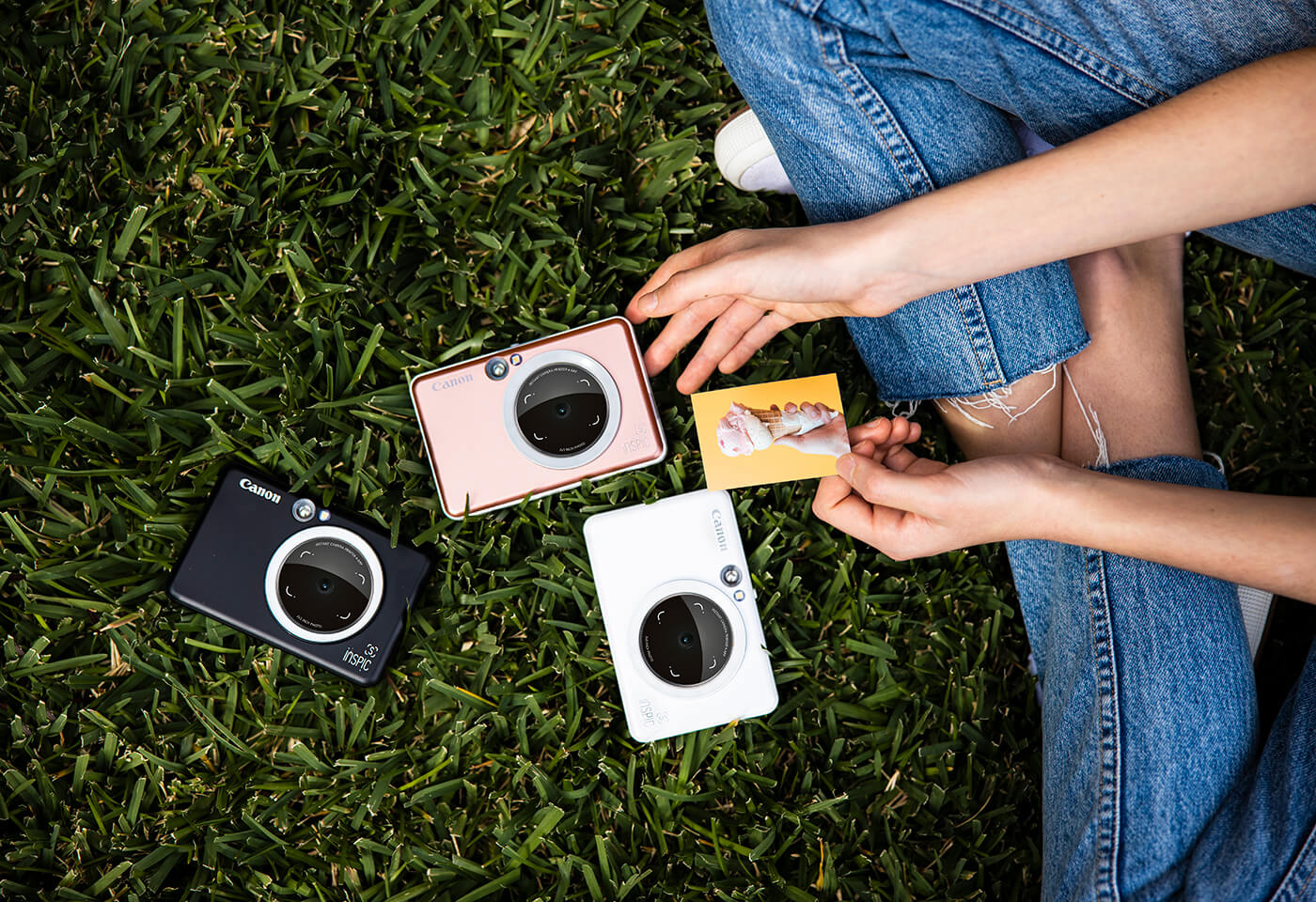 For the Fun Lover
Canon Inspic S Instant Camera– $268
Combine the retro fun of a Polaroid camera with the clever features of a smartphone camera, and you get the Canon Inspic S. Fun for all ages and abilities, this sleek, pocket-sized digital camera creates 2x3" instant prints that can be stuck to any surface. The Canon Inspic S has an 8MP sensor and wide-angle lens for high-quality shots in almost any setting, plus a ring light and 2" selfie mirror for good lighting and perfect framing every time. The camera can be triggered remotely via the Mini Print App and comes in matte black, white, or rose gold.
For the Traveller/Adventurer
Olympus TG-6
Waterproof, shockproof, crushproof, dustproof, and freezeproof, the latest Olympus Tough camera is made to withstand almost anything – and capture great photos and videos along the way. An f/2-4.9 lens with 4x optical zoom plus a 12MP BSI sensor ensure high image quality, even in dim lighting. The Olympus TG-6 also offers 20 frames per second continuous shooting for capturing high-speed action; handy macro modes for intense close-ups; plus regular, slow motion and time-lapse video in 4K or Full HD. There's even built-in Wi-Fi, GPS and a Field Sensor System to log info like longitude/latitude, temperature and altitude. An ideal camera for the adventurer or intrepid traveller, whether they're bound for a beach getaway or Himalayan trek. Available in black or red.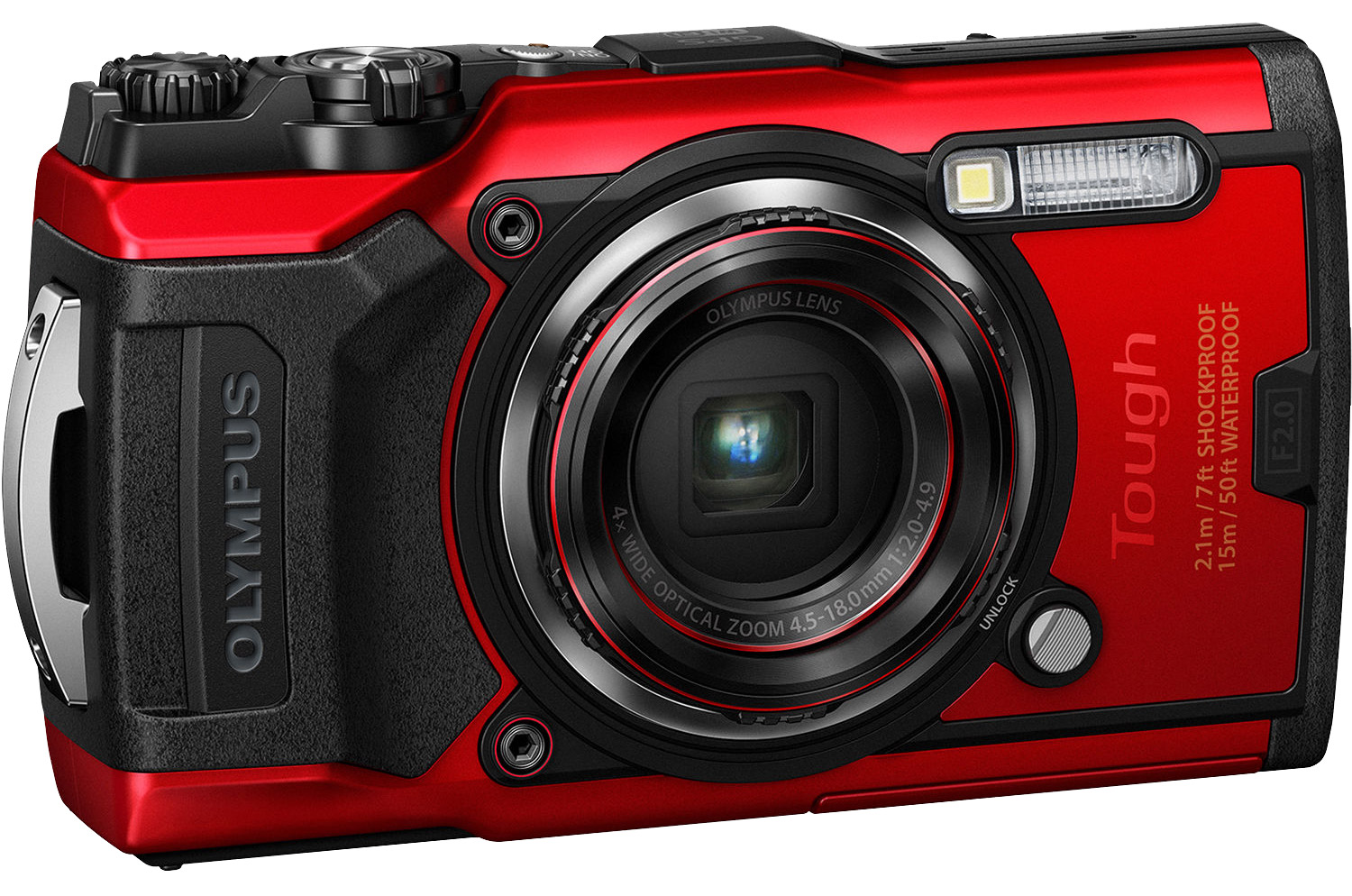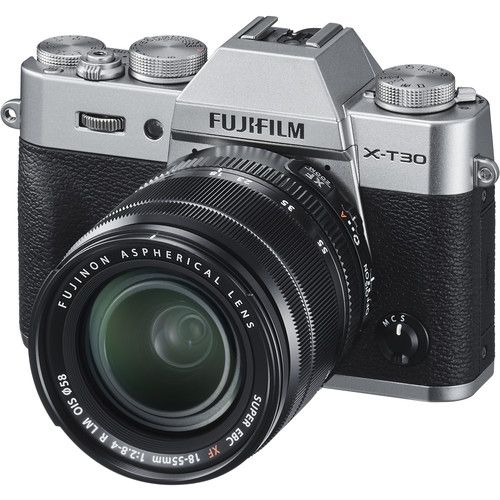 For the Upskiller/Downsizer
Fujifilm X-T30 + XF 18-55mm Lens Kit (Black or Silver)
Despite its easy-to-handle size, the stylish Fujifilm X-T30 is packed with enough features to impress the pros. The X-T30's 26.1MP sensor offers superb image quality (even in low light), 4K video, and gorgeous colours based on a variety of film-inspired looks. A fantastic autofocus system (which can detect people's eyes and faces), rapid continuous shooting, a tilting touchscreen and 8-way joystick make shooting a breeze, even for beginners.
The Fujifilm XF 18-55mm lens included in the X-T30 kit is ideal for landscapes, snapshots and portraits. Alternatively, you can buy the camera on its own and pair it with any compatible Fujifilm lens you choose.
For the Gear Expander
Nikon DX 35mm Lens & Flash Kit
Buying for someone who's already got a camera? Why not help expand their kit with a new lens or speedlight…or both?

Designed for DX format Nikon DSLR cameras, the super versatile Nikon DX 35mm Lens & Flash kit comes with a fast, portable 35mm prime lens (equivalent to 52.5mm on DX cameras) and SB700 speedlight. Together these offer all kinds of potential: beautifully blurred backgrounds, great results in available light, flattering additional light and creative lighting effects when desired or needed. Perfect for portraiture, snapshots, and street, travel or lifestyle photography.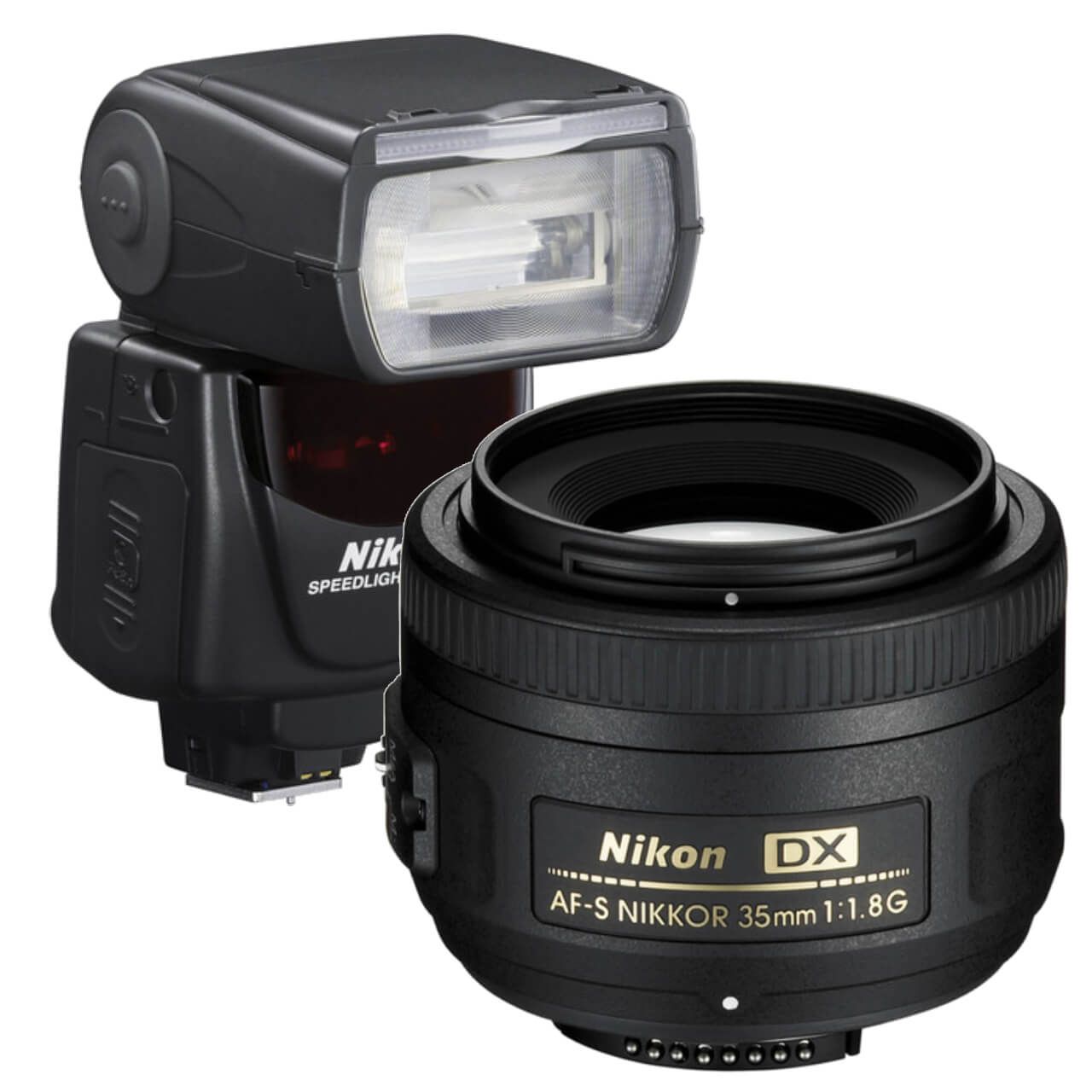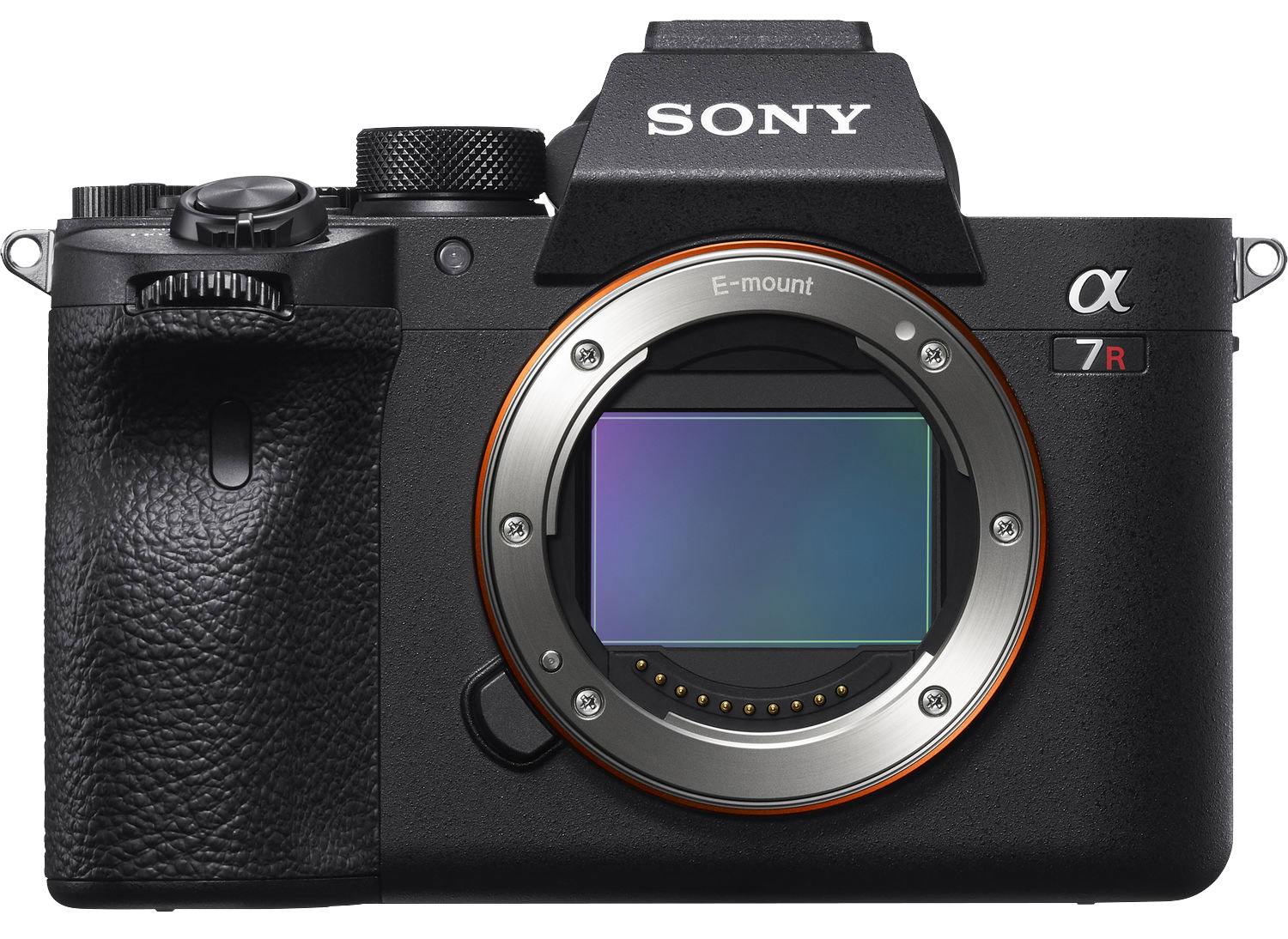 For the Serious Shooter
Sony A7R IV Mirrorless Camera
For a Christmas gift that'll truly impress, it's hard to go past the Sony a7R Mark IV. This pro mirrorless camera offers the whole package: a 61MP full frame sensor for overwhelming image detail; powerful in-body image stabilisation for sharper shots in dimmer light; awesome 4K video and audio quality; and one of, if not the, fastest and most accurate autofocus systems on the market. Like all the latest Sony Alpha series cameras, the a7R IV caters brilliantly for any serious photographer or videographer, from nature to wedding, studio or action sports shooters.
For the Action Hero
GoPro Hero 8
The new GoPro Hero 8 is the ultimate camera for those who don't live life by the sidelines. Waterproof down to 10m and twice as shockproof as the GoPro Hero 7, the Hero 8 can be mounted on all kinds of objects to capture the action while immersed in it. As well as a wind-reducing mic for natural-sounding audio, the Hero 8 has four different digital lenses for capturing 12MP HDR stills and ultra-steady 4K video and time lapses at a variety of speeds. 14 voice commands let you can control the camera hands-free, and optional lights, microphones and other accessories can be added to provide endless creative options.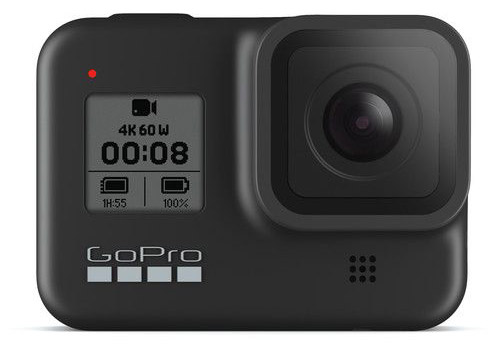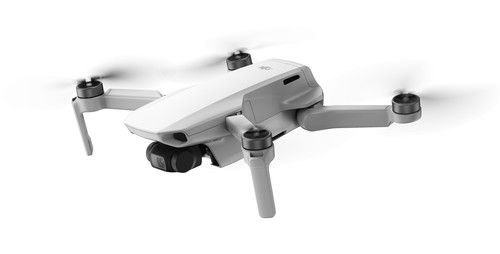 For the Explorer
DJI Mavic Mini
The tiny but mighty DJI Mavic Mini drone takes photography/video to a whole new level. This feature-packed drone makes aerial photos and footage more accessible than ever, capturing stunning 12MP stills and super-smooth, 2.7K Quad HD video. Weighing around the same as your average smartphone, the DJI Mavic Mini is fantastically portable – not to mention safe, easy to use and exempt from certain restrictions. Also available with a value-saving Fly More Combo.
For the Creator/Experimenter
Hahnel Captur Pro & IR Mod Remote
This light-, motion- and sound-activated timer remote opens up so many creative possibilities that photographers will love. Compatible with all camera brands, the Hahnel Captur Pro & IR Mod Remote has built-in sensors that trigger the camera when they detect things like motion or noise – fantastic for capturing hard-to-get subjects like lightning, wild animals, water droplets, or shattering glass. The Hahnel Captur Pro & IR Mod Remote can also be programmed to capture elaborate timed sequences like time lapses, long exposures or interval shooting.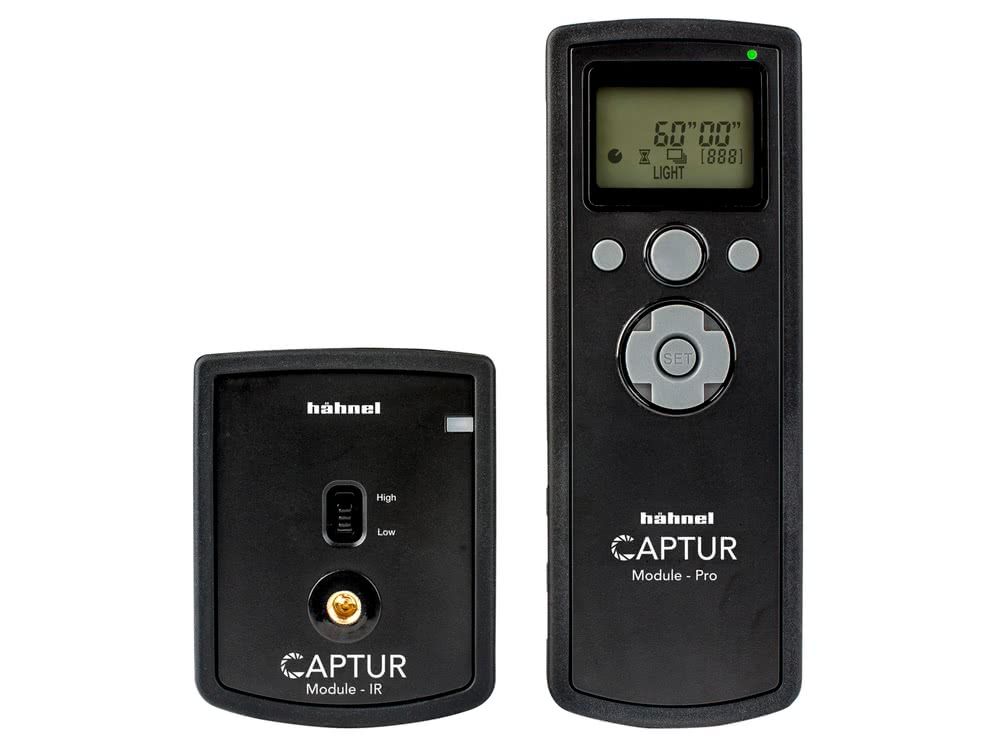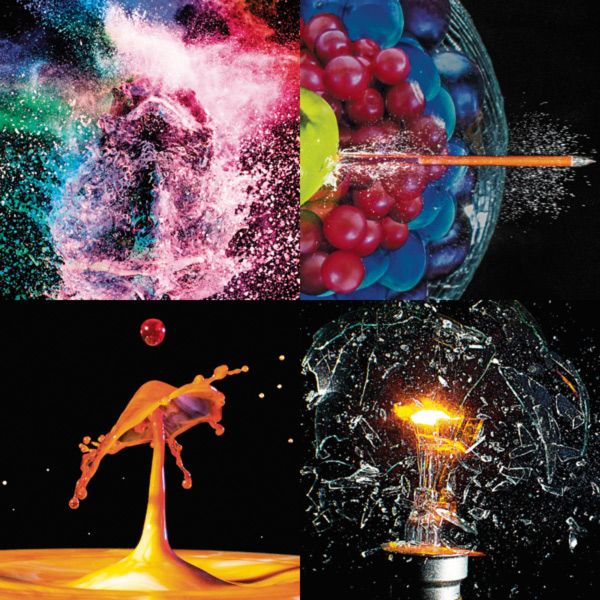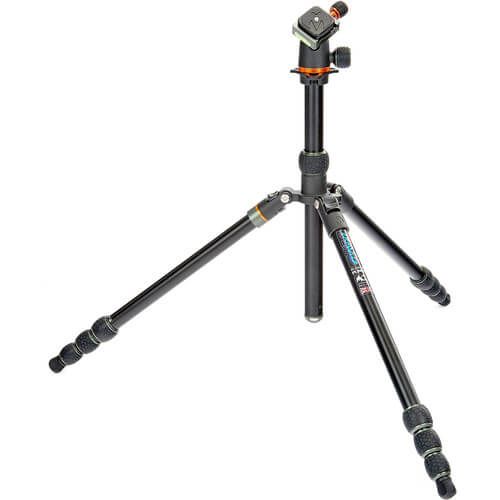 For Everyone
3LT Punks Travis Tripod Kit - $210
A tripod is a must for virtually any photographer. But 3 Legged Thing's Punks Travis is more than your average tripod. Travis includes not only a multifunctional ball head but also a detachable monopod that's perfect for sports, wildlife or on-the-go photography. Lightweight but strong enough to support up to 18kg, Travis strikes an ideal balance between portable and ultra-stable. The tripod can be configured in many ways to help shoot everything from flat lays to super low-angle shots.
Available in Black or Stealth Grey & Sea Blue.
Manfrotto Advanced² Hybrid Backpack M - $216
A backpack, shoulder bag and top-handle bag in one, the new Manfrotto Advanced2 Hybrid Backpack caters for so many tastes and uses. As well as space for personal items, a DSLR or mirrorless camera and up to two lenses, the bag features a 14" laptop compartment, connection for a travel size tripod, and a rain cover – all in a sleek, modern and low-profile design perfectly suited to urban adventures.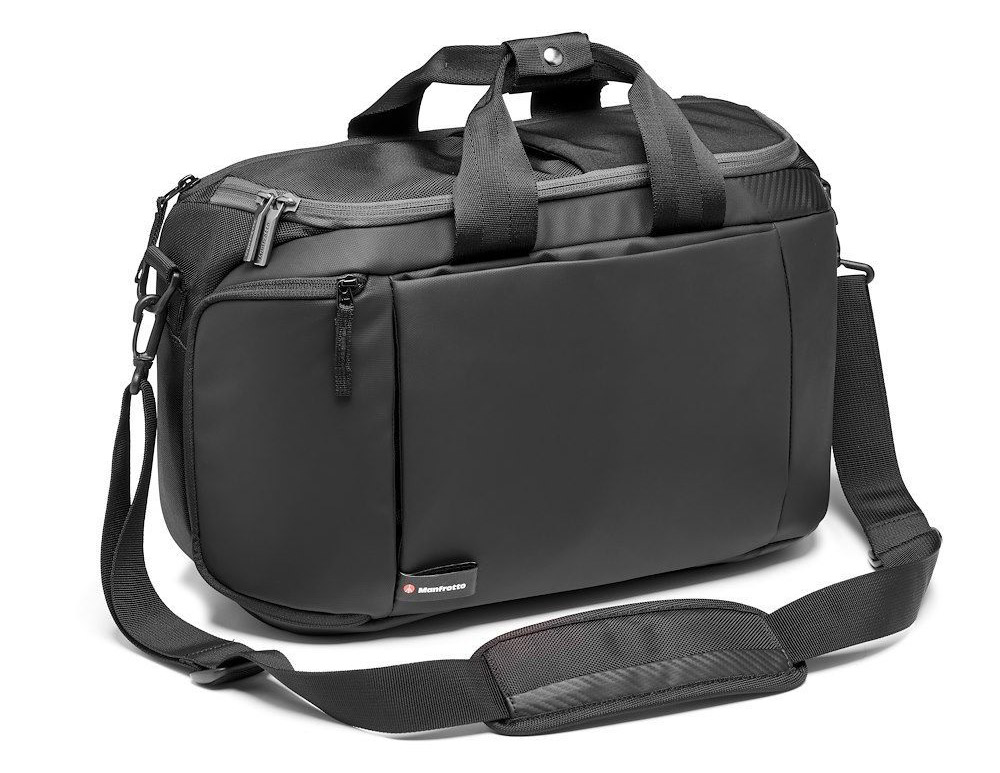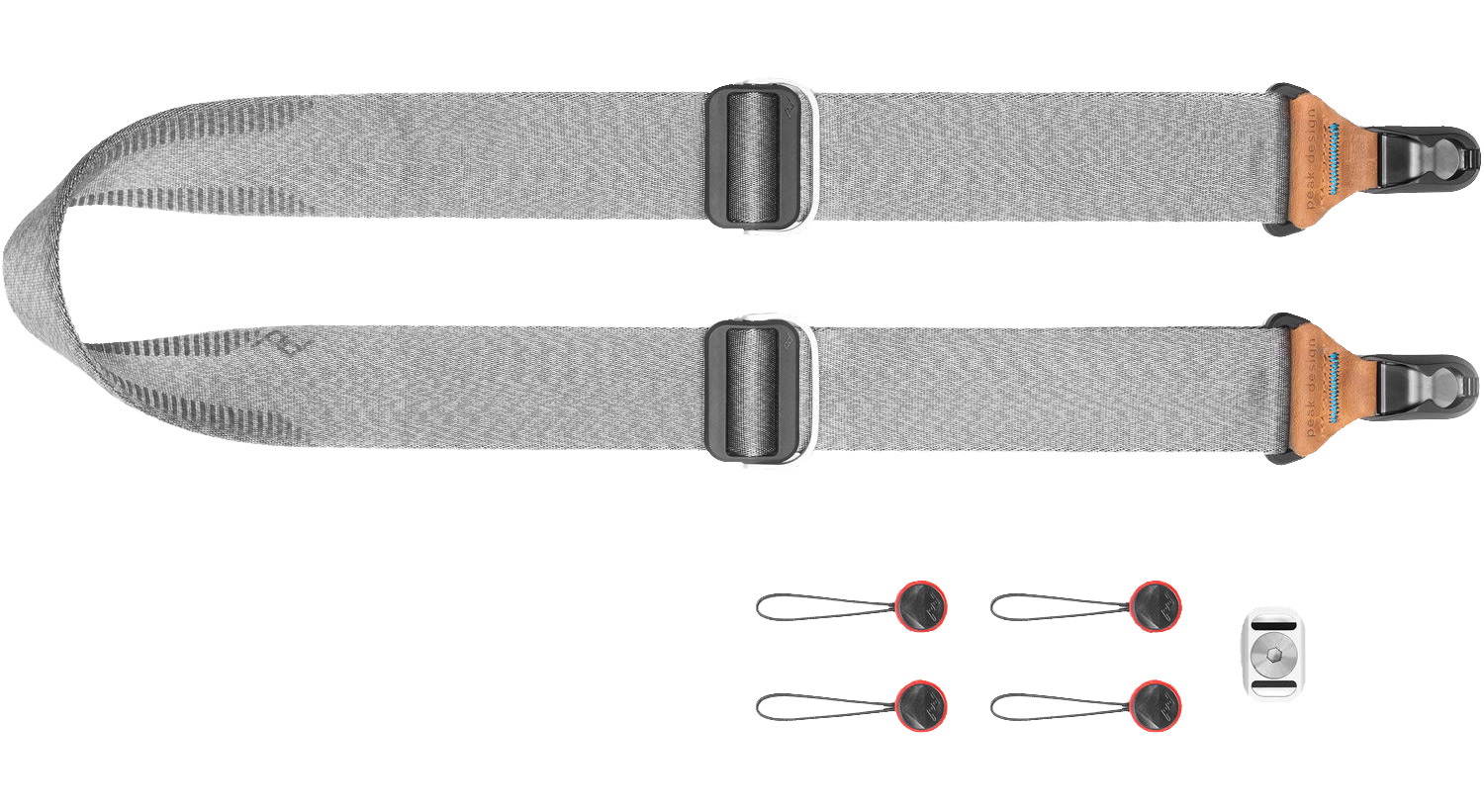 Peak Design Slide Camera Strap - Ash
Designed for DSLR or mirrorless cameras, the Peak Design Slide camera strap isn't just a style statement. Wearable as a sling, neck or shoulder strap, the Peak Design Slide is also super strong, comfortable, versatile, and designed to make photographers' lives easier. The strap is made from smooth, seatbelt-like material with silicone padding on one side, allowing it to glide freely over clothing when it's worn as a sling and resist slipping when it's worn as a shoulder strap. An innovative Anchor Link system securely attaches the strap to the camera, yet allows it to be quickly detached for mounting on a tripod or swapping for another camera body. Available in ash or black. See also the Peak Design Slide Lite for mirrorless cameras.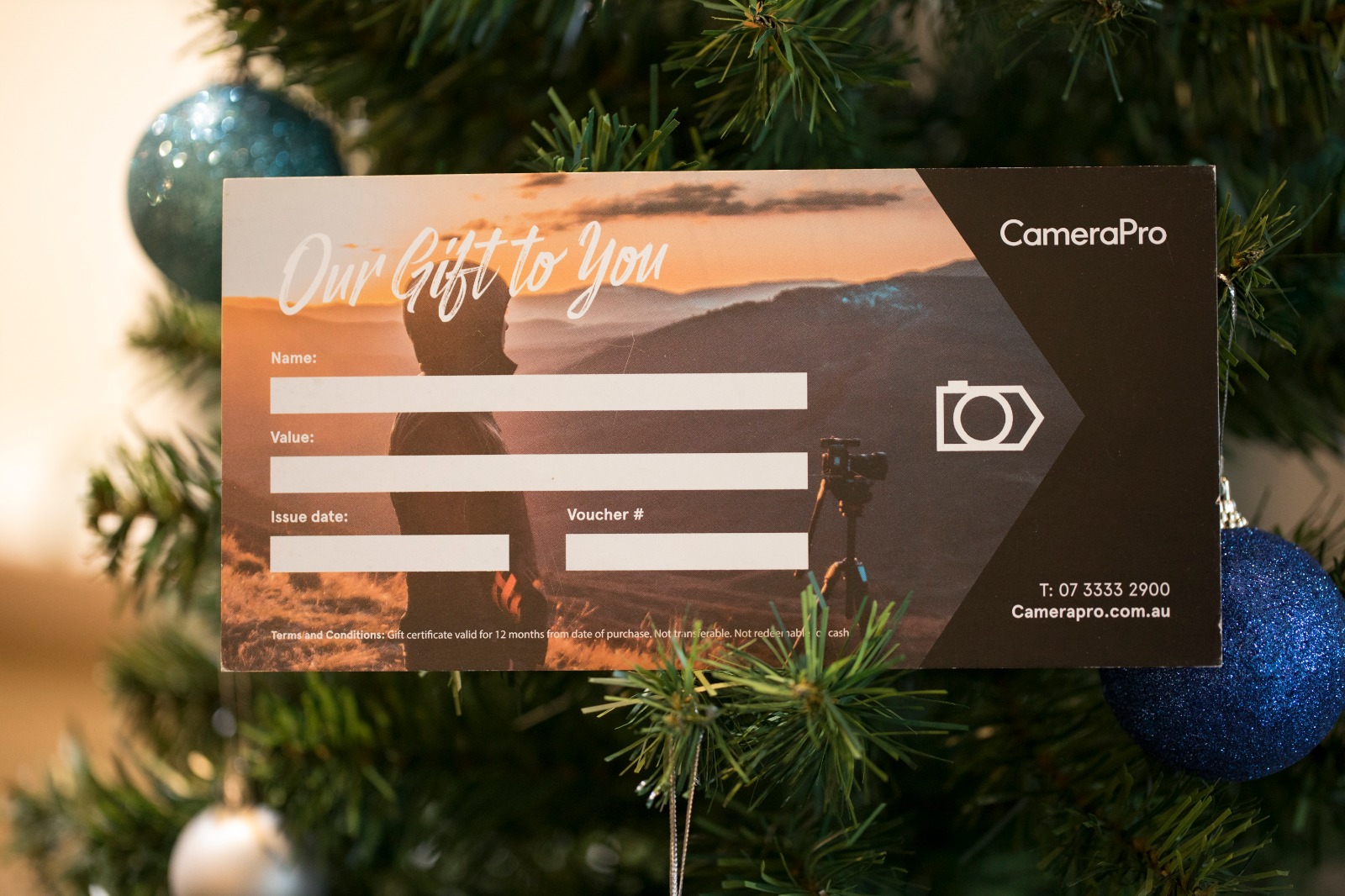 Gift Card
Can't decide what to buy? Or prefer to let them choose? Sometimes the best gift is the gift of choice. Available in digital or hard copy, for any value you like, CameraPro gift cards are perfect for photographers or videographers who are a little fussy about their gear or need more advice on what they need. To purchase one, just speak to one of our friendly staff in store or over the phone/web.