Audio 101: Simple Tips for Better Sounding Video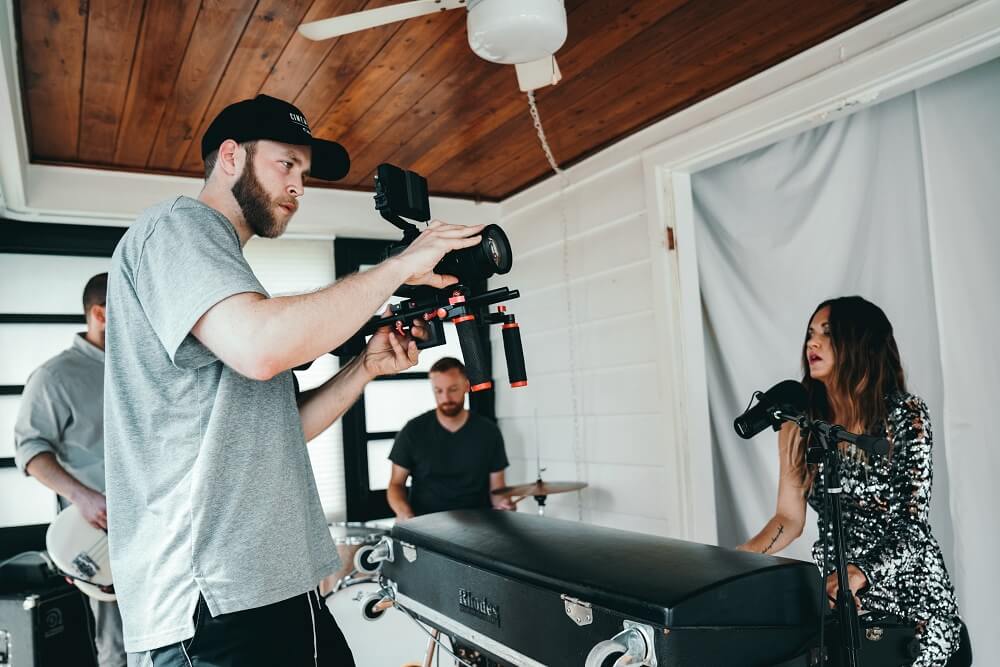 Image credit: KAL Visuals
Audio isn't always the first thing that videographers and vloggers pay attention to. But if your recorded audio is bad, it's the first thing that audiences will notice.
Whether you produce commercial videos, short films or YouTube clips, distracting background noise, muffled vocals and clipped sound can seriously detract from your recording – however great the image looks.
That's why it's so important to maximise your audio quality by choosing the right microphone and controlling your sound during recording.
Learn how to get started with these essential audio recording tips for video.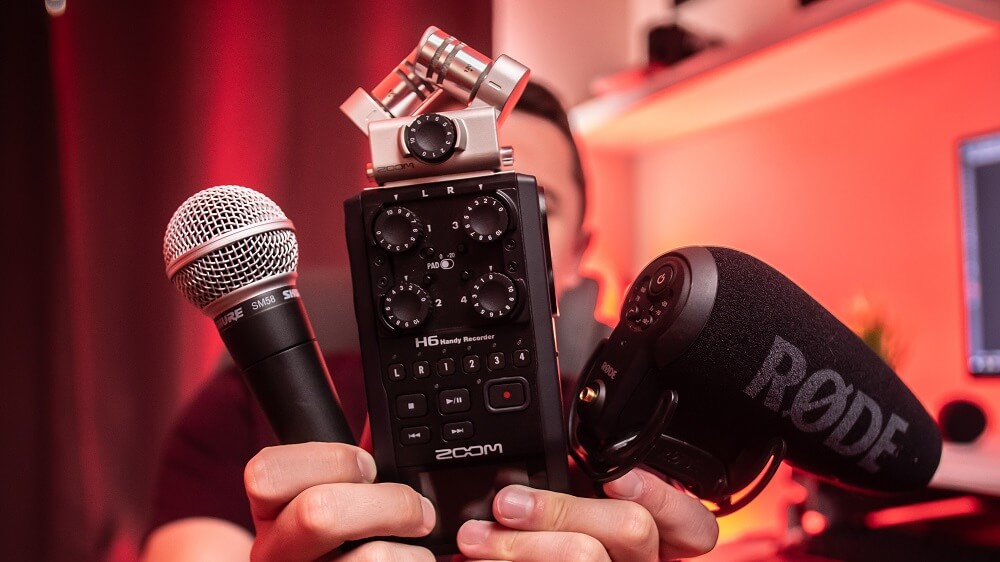 Image credit: Tyler Casey
Use the Right Microphone
So what's the best way to record audio for video?
To start, you need the right microphone for the job.
Inbuilt (onboard) camera mics don't offer the best sound quality, and they're prone to picking up noise from inside or near the camera (such as you touching the camera).
So choose an external microphone suitable for the type of recording you want to do.
Shotgun Microphones
Highly versatile and widely used throughout the film and video industry, shotgun microphones are often the first step up from a camera's on-board mic.
Shotgun mics are highly directional, meaning they easily pick up sound from in front and effectively minimise ambient noise – great for, say, capturing a presenter in a crowd. This makes them an ideal microphone for vlogging and for general run-and-gun shooting.
Boom Microphones
Longer shotgun mics are ideal for using on a boom (as is standard in TV, cinema and many interviews). This lets you get as close as possible to the sound source while minimising interference and staying out of frame. However, it's best to have an assistant hold the boom pole so you can focus on your other equipment.
Lavalier (Lav) Microphones
Lapel or lavalier (lav) microphones are designed to clip discreetly to a speaker's lapel or collar. They're often used for interviews, speeches, presentations, and film sets. Because lavalier mics are omnidirectional (pick up sound from all directions), it's important that they're placed correctly.

Wireless lav mics offer the most freedom of movement, and are ideal for speakers or talent that move around a lot. However, to minimise interference it's worth using a wired lav mic.
Studio Microphones
Studio microphones offer excellent sound quality suitable for studio-style environments, both home and professional. There's a wide variety of studio mics to suit different applications, from USB microphones for YouTube videos, live streams and podcasts to highly sensitive studio condenser microphones for voice-overs and music recordings.
Studio microphones work best when placed very close to the sound source, so they will likely appear in frame if you're filming yourself or someone else using one.
Microphones & Phantom Power
Bear in mind that a lot of higher end mics (especially condenser mics) are powered – i.e. need 48V phantom power from a USB interface or external recorder.
Image credit: Ashkan Forouzani
Identify & Minimise Unwanted Noise
One of the biggest challenges with audio recording is unwanted background noise. Ideally, choose a recording environment that's as quiet, echo-free and wind-sheltered as possible, such as a carpeted bedroom.
It's likely that you'll encounter some issues, however, so do your best to identify and minimise them.
Tip
Do a test recording at your chosen location using your intended camera/recorder and microphone setup. This will really help to identify any potential noise problems before you start to record.
Controllable Noise
To minimise echo, soften any hard surfaces using rugs, curtains, blankets, or professional soundproofing gear. A single handclap can help you detect the source of any echoes.
If you can, turn off any sources of unwanted sound – e.g. fluorescent lights, air-conditioners, electronic appliances, mobile phones.
Uncontrollable Noise
Noises from things like weather, traffic or other people are often beyond your control. So you'll need to either wait until the noise stops, change location, or block the unwanted sound as best you can.
Tip
Microphone windshields are a must for outdoor recording, and will dissipate any wind noise picked up by your microphone.
Whatever background noise you're dealing with, remember that constant noise (such as humming from appliances) is much easier to deal with than variable noise (such as a door slamming or someone sneezing). So if variable noise occurs during your recording, try resuming recording once the noise is gone.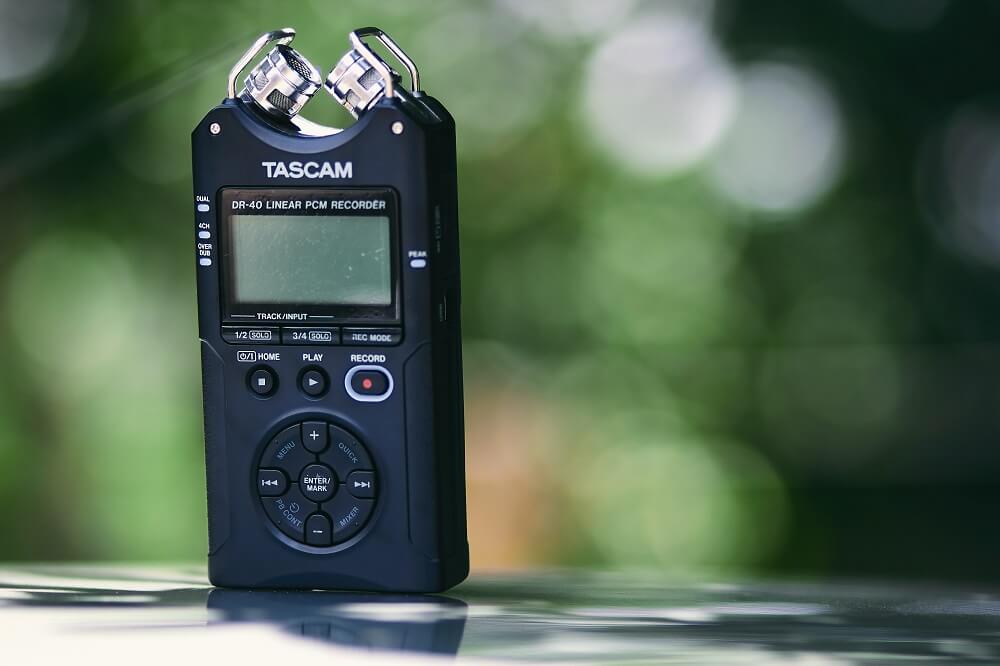 Image credit: Oscar Ivan Esquivel Arteaga
Record Externally if Possible
Rather than recording audio internally (onto your camera's memory card), consider recording to an external recorder. The process might require a bit more time and effort, but it'll give you greater control plus higher quality, more accurate sound. External recorders also offer the benefit of phantom power, which many higher end microphones require.
It's a good idea to also use multi-channel input (available with most external recorders). If you connect an external recorder straight to your camera, you'll capture a single audio file – which makes it hard to adjust different sound sources such as individual speakers, or vocals and music. Multi-channel input, on the other hand, makes it a lot easier to monitor and tweak individual channels (for example, if you need to remove unwanted noise).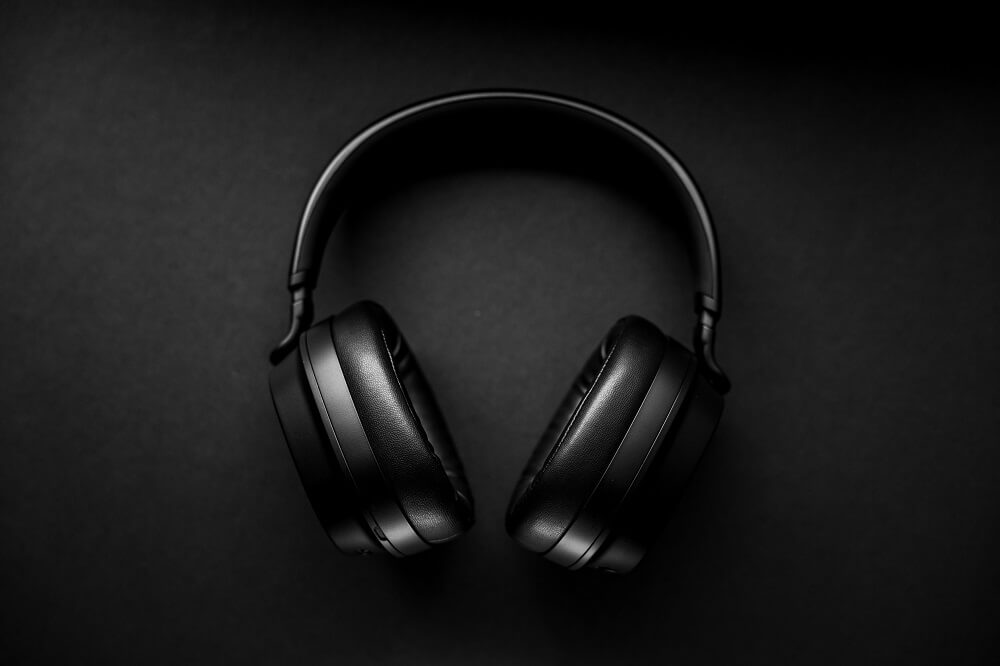 Image credit: Jason Leung
Monitor Your Audio
Microphones detect sound very differently to the way that people do. So don't rely on your ears alone to gauge how your audio sounds.
A quality set of headphones (plugged into a compatible camera or recording device) allows you to accurately preview what your audience will hear. With headphones you'll confidently know whether you need to tweak your recording settings, move your talent closer to the mic or eliminate any unwanted sounds.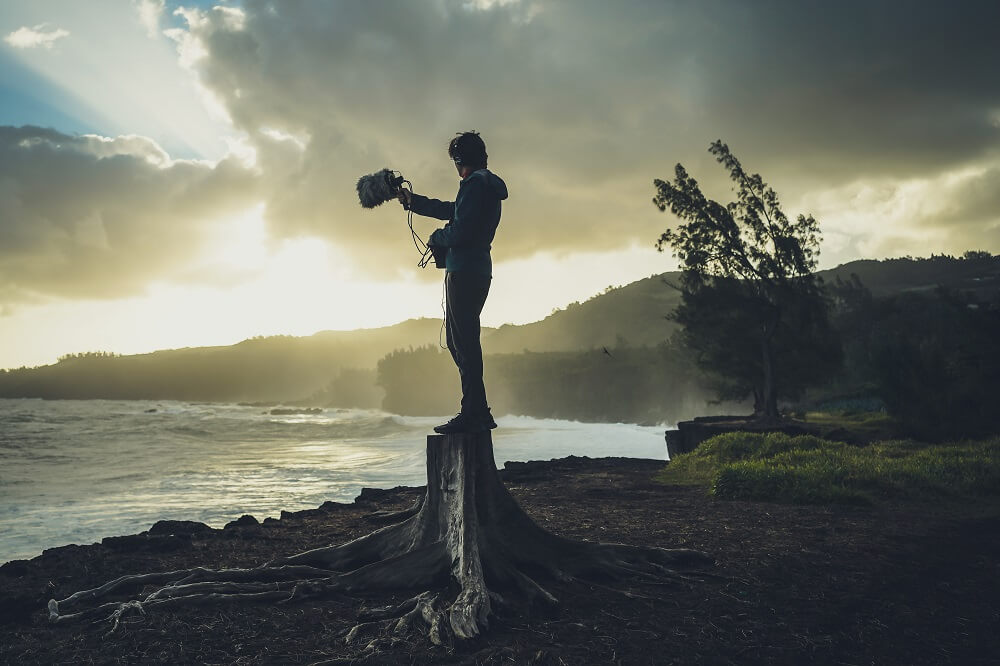 Image credit: Free to Use Sounds
Capture Ambient Sound Separately
Whether it's the call of birds in a forest or the hubbub of a busy street, ambient sound can really enhance on-location recordings.
If you want to record ambient sound as well as dialogue, it's a good idea to do so separately, then sync it with your footage. This method will produce more consistent sound and give you more flexibility when it comes to editing.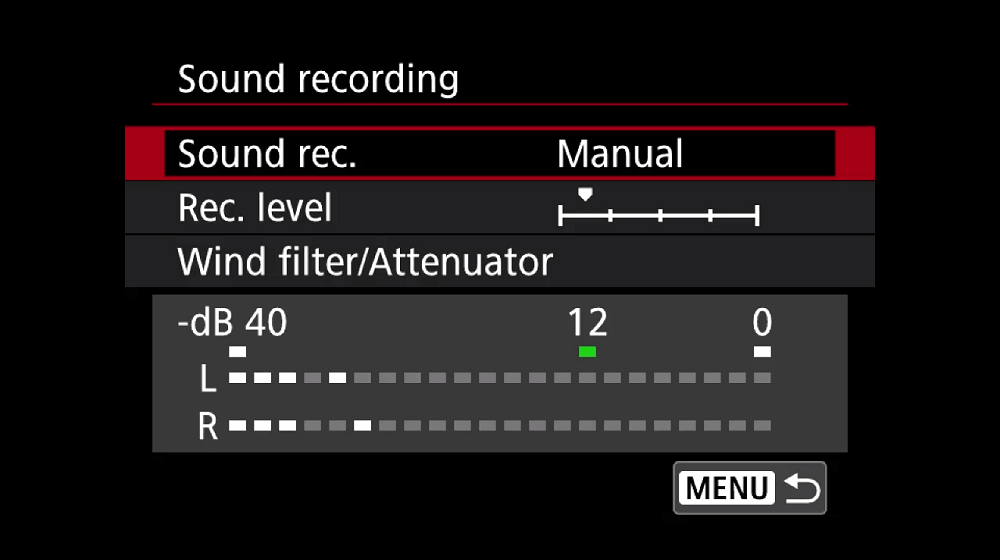 Watch Your Levels
Whether you set your recording gauge to auto or manual, make sure that your levels don't exceed 0DB (decibels). Any audio above that level will sound highly distorted and can't be recovered.
Ideally, reduce your gain levels to between -10 and -15DB. Keeping your levels in the negative range helps stop any fluctuations from hitting the 0DB mark.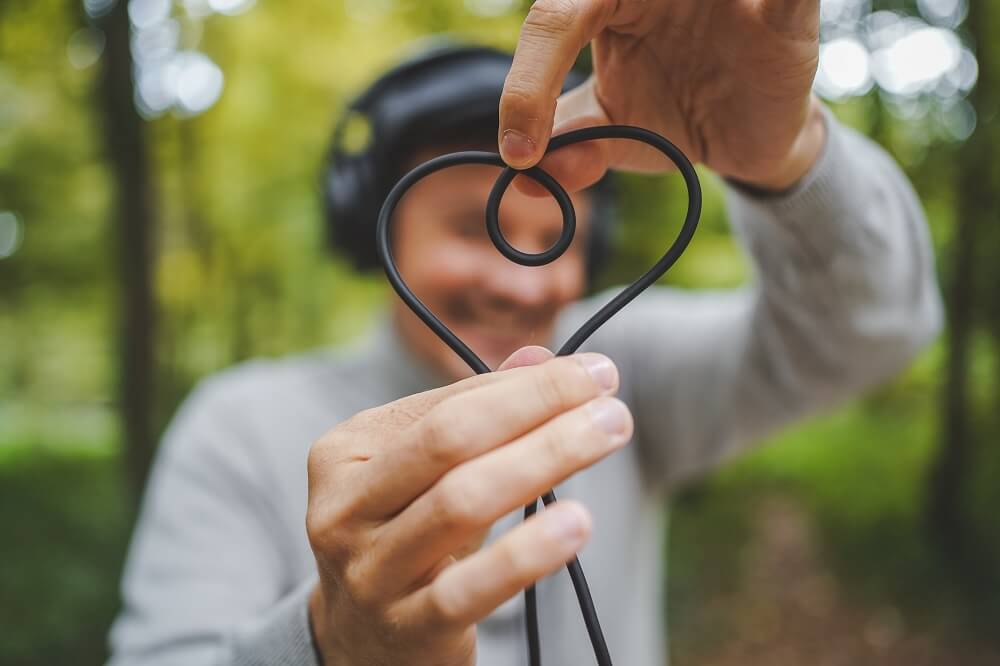 Image credit: Free to Use Sounds
Don't Skimp on Cable Quality
When it comes to audio and video gear, you generally get what you pay for – and cables are no exception. Cheap cables are prone to creating interference that can seriously spoil your sound quality.
XLR cables (required for some microphones) offer a much steadier, noise-resistant connection than your standard 3.5mm jack.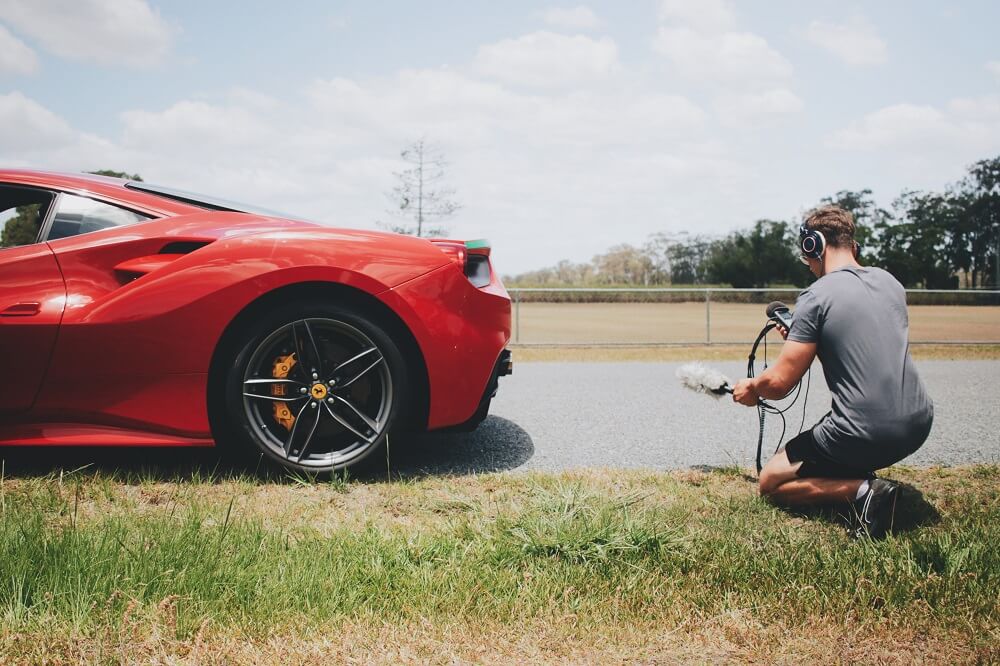 Image credit: Zachary Staines
Get Backup Audio
For important video recordings (like for a wedding or documentary project) consider having a backup audio system. For example, you might mount a shotgun mic on a boom and attach a lapel mic to your talent. That way, if something goes wrong with one microphone you'll still be able to deliver quality audio.