5 Reasons Why the GH5S Remains One of the Best Cameras for Video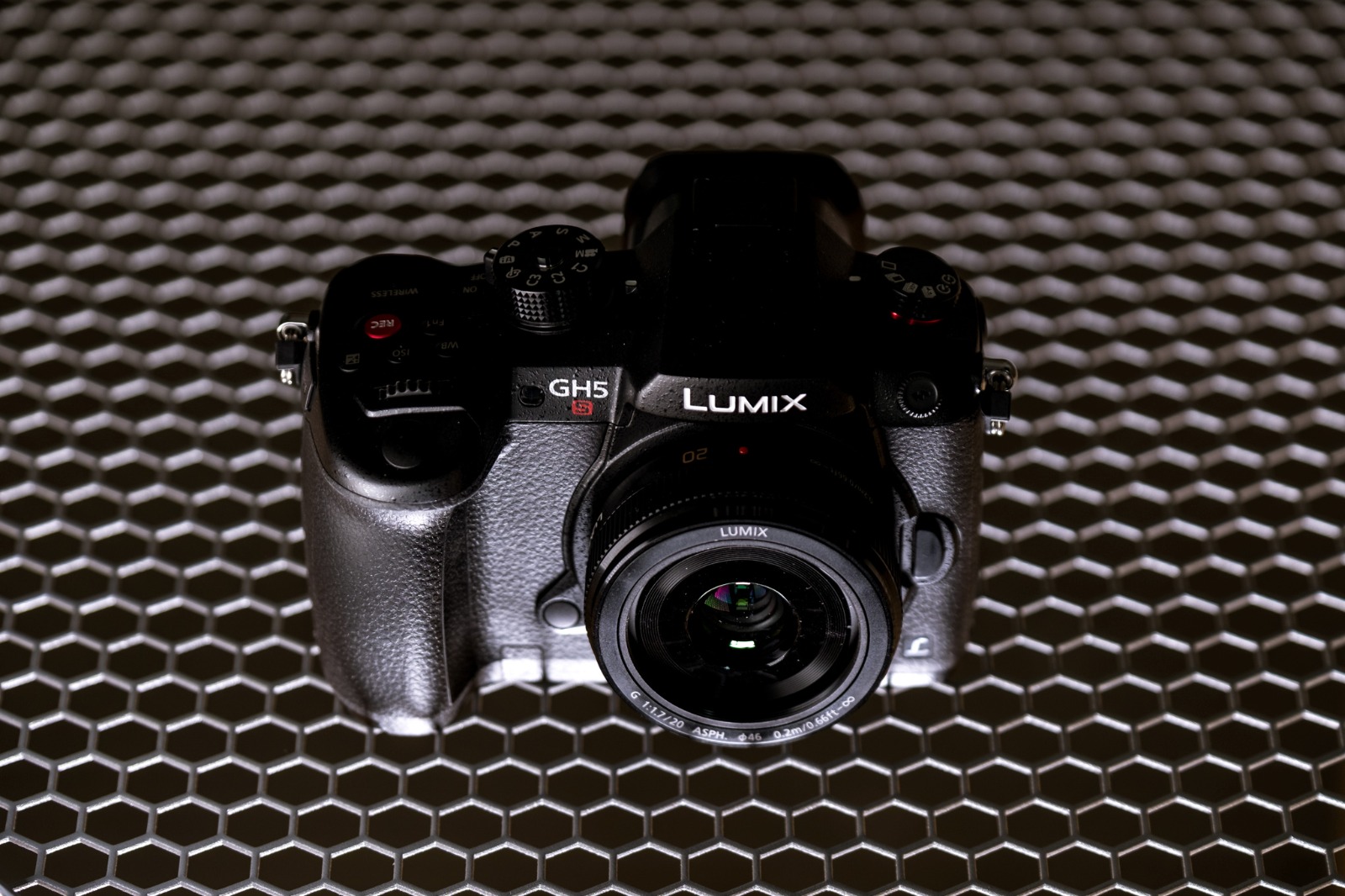 When Panasonic released the hybrid Lumix GH5 in 2018, it became one of the finest stills and video shooters on the market. But it was the GH5's more video-focused follow-up, the Panasonic Lumix GH5S, that took video performance in mirrorless cameras to an entirely new level.
New software and ongoing firmware support have only made the GH5S better and today, it remains one of our—and the industry's—firm favourites for video work.
Here's why.
Stunning 4K & Low-Light Performance
The video quality you get from the Panasonic GH5S is among the best you'll see from any mirrorless camera. Capable of unlimited, crop-free DCI 4K at up to 60p, it delivers amazingly sharp ultra-high definition footage fit for any production.
The camera's 10.2MP High Sensitivity MOS sensor is primed for video recording, trading higher resolution for a larger pixel area. This, combined with Dual Native ISO technology inherited from Panasonic's professional camcorders, achieves incredible low-light performance to rival that of current APS-C and even full frame cameras. Even at high ISOs in night or dim interior shoots, the GH5S delivers rich colours, detailed shadows and clean, crisp footage with exceptionally low noise.
While (unlike the hybrid GH5) the GH5S isn't really designed for photography it still produces very decent stills, particularly in low light. Its 4K footage is so sharp that you can even grab high quality still frames from video clips. A 14-bit RAW file option allows you to push these photos a lot further in post than you'd expect.
Video by Jacob Schwarz (courtesy of Panasonic) – shot on the Lumix GH5S
Shooting & Editing Versatility
The Panasonic GH5S has a multi-aspect sensor that's a shade bigger than micro four-thirds. It's so designed to capture Cinema 4K without cropping and to keep a consistent angle of view in any aspect ratio, be it 16:9, 4:3, 17:9, or 3:2. This also results in less crop (1.8x versus 2.0x) when recording in standard 16x9 – and therefore a wider viewing angle and shallower depth of field at any given aperture.
While it offers gorgeous colours and accurate skin tones straight out of camera, the GH5S offers incredibly ample scope for grading if required. It outputs 10-bit 4:2:2 video at up to 400MBps, giving you an incredible 14-stop dynamic range and generous leeway for post-processing. You can easily boost shadows and rein in highlights without losing noticeable detail or introducing banding or artifacts – great if you ever need to significantly edit your footage.


For even more dynamic range, a flat V-LogL colour profile comes standard with the GH5S. In addition, uploading LUT (look up table) presets to the camera allows you to preview the results of grading corrections in both live view and playback mode.
Videography-Specific Features
As a made-for-video model, the Panasonic GH5S has many essential videography features that stills and hybrid cameras don't. A key one is the option to set shutter angle (instead of shutter speed), which produces the most consistent, optimal-looking footage based on your frame rate (e.g. 1/240 sec for 120 fps).

Then there's a whole suite of video recording aids, from anamorphic lens support to waveforms, zebras and vectorscopes; focus peaking; and a 'focus transition' feature that—not unlike focus pulling—lets you switch between up to three preselected focus zones.
Rather than just a standard microphone port, the GH5S offers both line-in and phantom power support, making it compatible with a wide choice of pro audio devices.
If you shoot with multiple cameras, the GH5S's TC IN/OUT port makes it easy to sync the time code with an external device – handy for piecing together nonlinear footage recorded on separate cameras.
Video courtesy of Panasonic – shot on the Lumix GH5S
Great Design & Handling
For all its impressive specs, the Lumix GH5S would be hard to recommend if it weren't a pleasure to use. But it is.
Thanks partly to its micro four-thirds design, it's compact and lightweight (ideal for balancing on a gimbal), and a solid grip makes it fit nicely in the hand. It has an all-important flip-out screen as well as a 3.68 million-dot, 120 fps OLED Live View Finder that's great for working in harsh light. There are also lots of intuitively placed manual controls for easily adjusting aperture, white balance etc.
The GH5S doesn't include in-body stabilisation, though if you use stabilised lenses or a gimbal, tripod or dolly, this should pose little problem. (If you do a lot of handheld shooting on the run and rely on IBIS, the GH5 or full frame S1 series might be more suitable choices.)
Battery life is solid, dual UHS-II slots mean you can shoot pretty much all day without changing cards, and the camera itself will happily withstand splashes, dust, and -10°C temperatures out in the field.
New Additions
With successive firmware updates and software releases, the Lumix GH5S has just got better and better over time. AF (autofocus) and tracking are remarkably precise and responsive – not only with people but also dogs, cats and birds, even when turned away from the camera.
Thanks to Panasonic's recently released LUMIX Tether for Streaming software, the GH5S (along with the G9, S1, S1R and S1H) can now also be used as a webcam – great news for vloggers, organisations or video professionals wanting to live stream content.
Final Word
When it comes to video performance, the Panasonic Lumix GH5S is one of the most capable and impressive performers among mirrorless cameras. It stacks up incredibly well even against considerably larger and pricier cameras. It gives professional and keen amateur videographers not just superior footage and features, but also a seamless shooting experience to help bring any vision to life.