Camera Batteries & Power Solutions

Capturing life's memorable moments requires a camera that's charged and ready for use. But as digital camera battery technology continues to evolve and the simplicity of AAs seems a distant memory, it's helpful to understand the various ways you can stay powered up, especially when out in the field. If you're not sure about the digital camera battery options available, here are a few options to consider.
Replacement Camera Batteries
New cameras typically come with a single battery included. But because camera batteries are usually brand- and model-specific, one of the first questions photographers often ask is whether one battery will be enough. And if you need a spare, how many replacement camera batteries will you need?
Having a spare is always a good idea in case of emergency or failure, but how do you work out how many batteries you might need overall? To answer this you need to know how many shots you typically take on a shoot between charges, and how many shots your camera and battery are rated for. If you think you might take 1,000 shots in a day without the ability to recharge and your camera is rated for 400 shots per battery, you'll likely need at least three batteries to ensure you have enough power to capture all the action.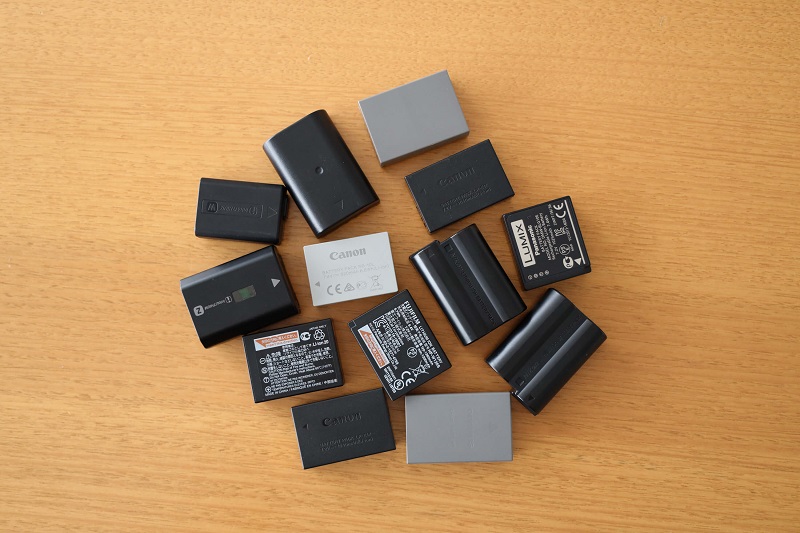 Once you know how many additional batteries you need, deciding whether to purchase the OEM (original equipment manufacturer) model or a third-party camera battery is the next challenge. Given the risks associated with malfunctioning lithium-ion batteries, most photographers prefer the reliability of OEM batteries. However, there's a number of well respected third-party camera battery brands such as Hahnel and Jupio—which offer comparable quality at lower prices—that are worth considering.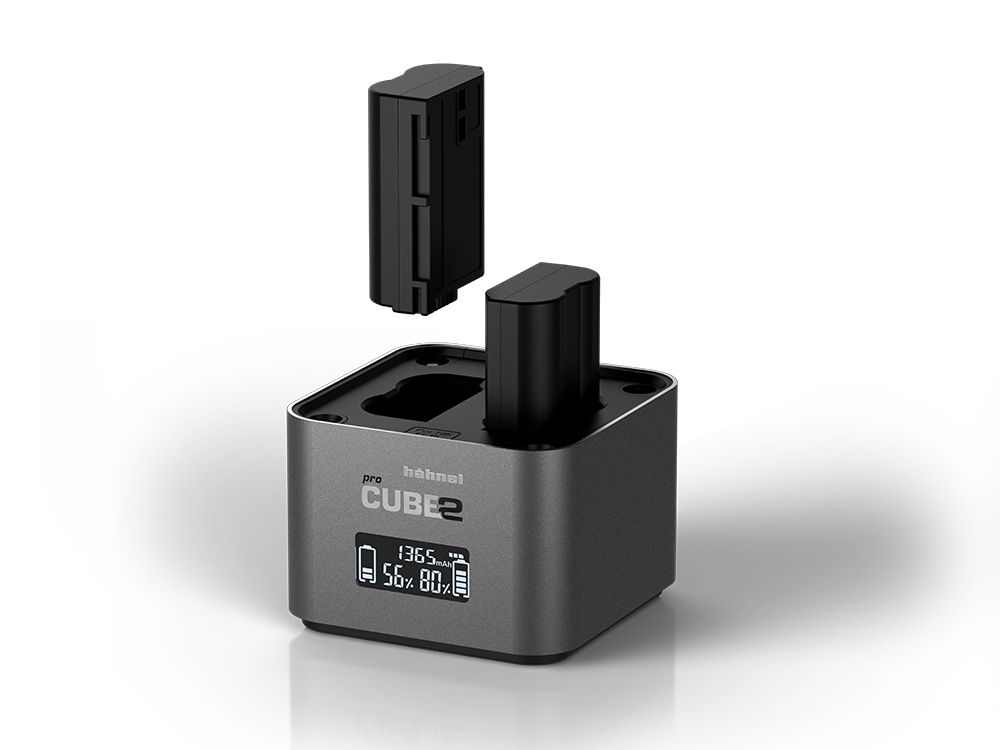 New cameras typically come with a camera charger specific to the model of battery required to power your camera. However, as with camera batteries, there's a number of third-party camera battery chargers that offer the ability to charge two or more batteries at a time. This can be handy for those who plan to charge up overnight, for example, a without needing to continuously swap the batteries around.
Many cameras now also come with the option to charge via USB power. This is particularly convenient for those on the move, as it lets you use a USB power bank to get multiple camera charges, which may save you the need to invest in more than one additional battery. It also has the added benefit of being able to charge other accessories that use USB charging.
If you know the capacity of your digital camera battery in milliamp-hours (mAh) and that of your power bank, you can work out (roughly) how many full charges you can get.
A number of DSLR and mirrorless cameras are compatible with an optional camera battery grip. One of the most popular camera battery accessories, battery grips typically hold multiple batteries to extend the life of the camera before you need to swap out the batteries. They're therefore great for long shoots, or photographers who can't afford to potentially miss a shot while they're changing batteries.
Battery grips also provide the benefit of a vertical grip for extra holding support and typically include an extra shutter release as well as other camera controls.
This makes a camera grip a great option for those looking a convenient way to store two or more batteries and/or those who prefer the ergonomics of a larger camera body.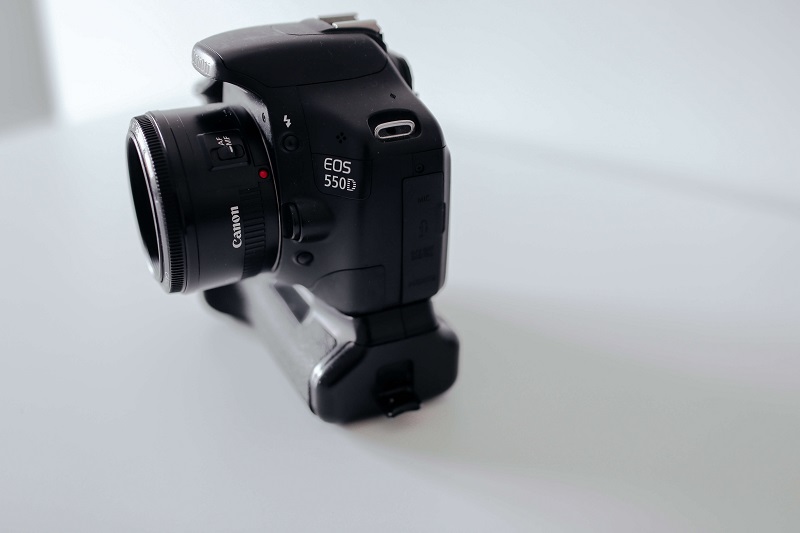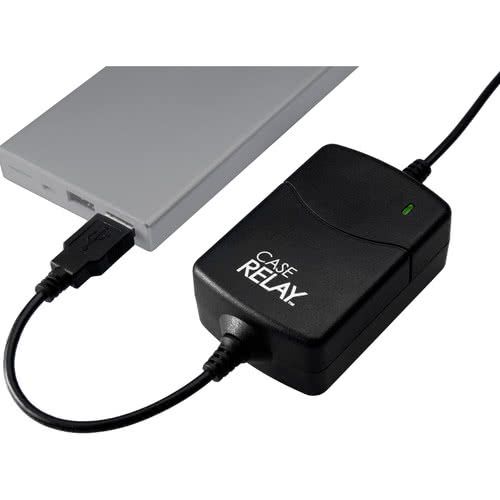 Continuous Power Supply
For really lengthy or power-hungry shoots, such as extended time lapses or video sessions, even a battery grip may not provide enough uninterrupted power. And sometimes it's just not possible or practical to keep changing batteries. Continuous power systems offer an ideal solution. All they usually require is a coupler compatible with your camera (which goes in the battery compartment) and a power source – either via a wall outlet or external battery pack with USB port.
Camera Battery Holders
Camera batteries can be a little tricky when it comes to storing them. So, to avoid loose batteries bouncing around in their camera bag, damaging equipment or getting lost, many photographers opt for a simple camera battery holder to keep them safe and easily accessible.