Tamron 100-400mm F/4.5-6.3 Di VC USD Lens - Canon Mount
Versatile ultra-telephoto lens with VC
This versatile 100-400mm Tamron lens is an ideal choice for photographers looking for a wide zoom range in a stellar lens construction. With enhanced VC (Vibration Compensation), responsive AF performance and dust- and moisture-resistant seals, this lightweight ultra-telephoto lens will deliver lovely sharp images across a range of shooting conditions.
Locally owned & operated

Excellent after sales service

Passionate Community

Fast , Reliable Shipping
Ultra-telephoto lens for versatile zooming
The sheer range of this Tamron 100-400mm F/4.5-6.3 Di VC USD Lens makes it a versatile pick that will come in handy in a range of shooting situations requiring zoom. Whether zooming in on a wild animal in the distance or experimenting with a wider 100mm frame for candid portraits, this lens offers astounding possibilities for getting up-close shots with a soft blurred effect.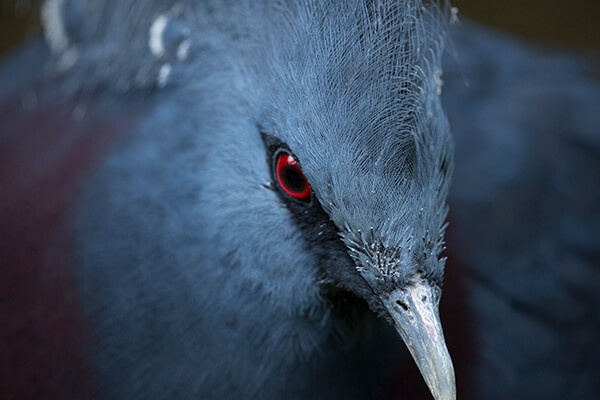 Smooth, steady shots with enhanced VC
When shooting telephoto, camera shake can quickly become a problem and cause blur in images. However, in this lens Tamron has incorporated a fine-tuned version of their original VC (Vibration Compensation) system, with an enhanced control algorithm and independent MPU dedicated to VC. As a result, the lens achieves 4 stops of stabilisation performance, so you can continue shooting handheld with confidence at any focal range and in difficult lighting conditions to achieve reliably crisp, detailed images.
Ultra-impressive lens construction
The Tamron 100-400mm F/4.5-6.3 Di VC USD Lens flaunts many ultra-impressive features that make it a superb choice for shooting moments as they unfold with total precision and clarity. With three low-dispersion glass elements in its high-quality optical construction, this lens is designed to effectively manage aberrations that can be common in telephoto lens shooting. Tamron's proprietary eBAND (Extended Bandwidth & Angular-Dependency) Coating further enhances clarity and colour and works to minimise unintended lens flare and ghosting.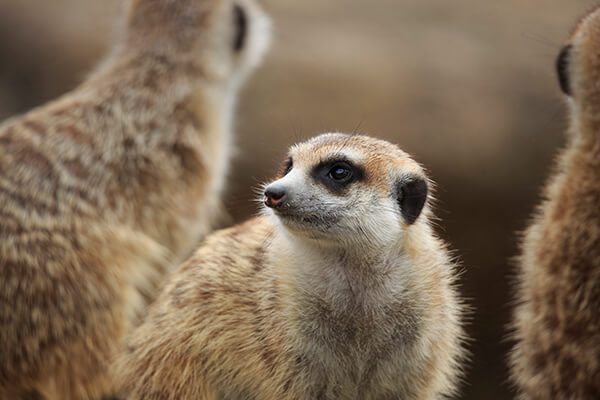 Excellent AF performance
As well as the VC system, precise AF tracking is an essential component in ultra-telephoto lens shooting. Thankfully, the Tamron 100-400mm F/4.5-6.3 Di VC USD Lens delivers precise, responsive AF performance. With a built-in DSP (Digital Signal Processor) and Ultrasonic Silent Drive motor, it promises high-speed responsiveness that is quiet, and enables tracking of subjects at high speeds with accuracy. So whether you're tracking wild horses running or a soccer player closing in on the goal, this lens will keep up with the action.  
The lightest ultra-telephoto zoom
The Tamron 100-400mm F/4.5-6.3 Di VC USD Lens is the lightest zoom in the ultra-telephoto zoom category, making it a stellar choice for handheld photography over long periods of time. While lightweight and highly portable, this ultra-telephoto lens is also durable, with a magnesium lens barrel and a moisture- and dust-resistant construction. A special Fluorine-Coating on the front lens element adds yet another level of protection against dust, dirt and smearing when in the outdoors environment this lens is best suited to. 
Tamron 100-400mm f/4.5-6.3 Di VC USD Lens for Canon EF
Front and Rear Lens Caps
Lens Hood
General
Angle of View
24°24' - 6°12' (for full-frame format)
5°54' - 4°01' (for APS-C format)
Dimensions
86.2mm x 199mm ( D X L)
Format Compatibility
35mm Film / Full-Frame Digital Sensor DSLR (APS-C Sensor)
Groups/Elements
17 elements in 11 groups
Maximum Reproduction Ratio
1:3.6
External Battery Charger
No
Landing Gear/Legs Included
No
Key Specs
Speciality
Auto Focus, Image stabilisation, Moisture Resistant, Dust Resistant
Genre/Use
Nature & Wildlife, Sports & Action
Lens Type / Category
Telephoto Lenses, Zoom Lenses
Feature
Stabilisation
Yes, VC (Vibration Compensation) mechanism
Minimum Focus Distance
1.5m
Max. Reproduction Ratio
1:3.6
Frequently Asked Questions
What payment methods are accepted?
CameraPro accepts all the major payment methods including cash, bank transfer, EFTPOS (Visa, MasterCard and American Express) and PayPal, as well as Zip Money. Please note that all prices on our website are quoted based on payment via cash, bank transfer or EFTPOS debit card.
A 2% surcharge applies to PayPal payments made online, over the phone or in store.
A 0.75% surcharge applies to credit card payments made online, over the phone or in store.
All credit card and PayPal payments made online or over the phone are subject to a verification process before your order can be dispatched. CameraPro will contact you via email after we have received your order to complete this process.
How much does shipping cost?
Can I pick up from your store?
Please visit our contact us page.
Does a camera I purchase from you come with a genuine Australian warranty?
Need some advice?
Get started, get creative and get connected with your Canon camera. Explore the video series designed to help you get to know your camera and find out how easy it is to share your photos instantly.